Adagio Teas – Buy Leaf Tea Online – Ingredients, Flavors, Reviews etc.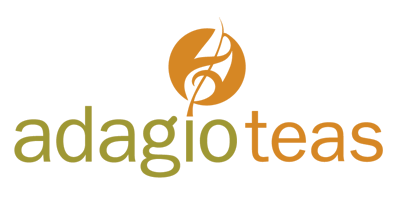 Adagio Teas Health Benefits
Adagio teas offers you excellent flavored beverage that are very much beneficial for health. It has the ability to cut symptomatic conditions such as Alzheimer's disease, Heart disease, Arthritis, Depression and so on. FYI, I quote few of the health benefits of drinking chai.
The best benefits of tea are not known, just experienced. So here is
Adagio teas
that offers you best gourmet leaf teas online. From pu erh teas tooo long tea to chocolate chai, there are many taste available at Adagio. About Adagio
Adagio teas initially began as a small, cozy tea shop which later emerged to a successful venture. The company was roughly started during the year 1999 by Sophie Kreymerman and her sons, Micheal and Ilya.
The former site of Adagio was in Clifton, New Jersey. However, as time evolved, the company grew on to become one of the most successful private ventures. Currently, the company is housed in a 26,000 sq. ft. Warehouse in Garfield, NJ. While the initial employers were just 3, there are now 12! Though not a humongous amount, it certainly is enough as the work is going smooth without any hassles.
Benefits of Tea
I need not give you a description of how beneficial tea is. Tea not only increases longevity and youthfulness but also plays key role in myriad health benefits. In fact, it has the ability to cut symptomatic conditions such as Alzheimer's disease, Heart disease, Arthritis, Depression and so on. FYI, I quote few of the health benefits of drinking chai.
Aging – A Japanese study shows that older people who consume green tea stay more active and fit than non-tea drinkers. It also cuts down 'functional disability' i.e. difficulty in handling daily activities such as bathing, dressing etc.
Alzheimer's disease – Recent study in UK shows that an ingredient in green tea can prevent spread attack of Alzheimer's disease in brain. Green tea contains an ingredient called EGCG (epigallocatechin galate) that is able to stop growth of Alzheimer's. The antioxidants of green tea has the ability to neutralize the effects of protein type that can hook on to the nerve cells, causing the cells to die.
Depression – Drink tea regularly to cut back on depressive mood behaviors. A study was conducted with 1216 women who did not consume tea in comparison to 183 women. The result was that 183 women who drank tea regularly showed 36% lower chances of going through depression.
Diabetes – Better believe it that black tea has the power to cut down the risk of diabetes. This study has been backed up by companies such as Unilever, PG Tips, Lipton etc. Apart from diabetes, consumption of black tea can reduce risk of cardio diseases, infection etc.
Other health benefits include, boosting immunity system, dental health, liver, weight loss, vision power and maintaining overall health.
Adagio Tea – Available Flavors
Choose between many tea flavors that are delivered to you right from artisan growers. Fresh, rich and aromatic teas are available right at your doorstep.
White Peony tea
A sweet, mild and Chinese tea, white peony tea is made out of unopened tea buds apart from fresh leaves and sprouting leaves. White Peony tea offers you plush delicious flavors that is sweet, warm and fruity with a hint of floral touch.
Features
For those who want to kickstart their day with unbeatable energy, this is a great way to start. White peony tea from Adagio Teas comes with pyramind shape tea bags that leaves lot of shape to unfurl delivering much more rich flavor in each cup. For best taste and aromatic flavor, steep at 180 degree for 3-5 minutes.
Origin
Derived from the richly densed tea plantation of Fuding, Fujian (China region) comes White Peony tea. Not many know but Fuding is the hometown of white teas. The farmers of Fuding actually pray to the weather god for an exceptional climate so that the budding, sprouting is all healthy. This will give you great tea at all times.
Reviews
White peony tea offers you exceptional quality aromatic flavor along with energy boosters which is what you need to get you started from the bed. A nice, relaxing tea, you are more than welcome to enjoy a cup on a cozy evening.
Here are what few tea lovers have to say on their white peony tea reviews.
Lawrence Bagwill – "Great tea. Flavorful without bite. The floral tints make it a very enjoyable tea."
Emily Meidenbauer – "I bought this tea after my tea loving friend recommended it to me. An excellent tea with slight fruity taste."
Molly Gray – "I do not prefer any other tea than black. But I found this product quite good. Will buy this again."
Black Dragon Pearls
A rare, hand rolled variety of black tea that comes with smooth and rich chocolatey taste.
Features
They are swiftly rolled to a pearl like shape. The flavor of the tea is naturally sweet with a hint of earthy feel. You can also feel a subtle finish of cocoa as the pearl uncurls giving you an lingering taste every time you take a sip. Adagia recommends using 2-3 pearls a cup for best quality flavor. Steep at 212 degrees for 3-5 minutes.
Origin
Extracted from the Yunnan province of Southern China, this black tea comprises of quality buds and leaves.
Note that this tea contains caffeine.
Reviews
This flavor has received 5 star ratings from many tea lovers. People actually claim that they feel incomplete without the product. In fact they love the little black pearls. The flavor is so strong and for chocolate lovers this is a great addition to their everyday lives.
Penelope Gonzales – "Strong and bracing. I like to add little of natural sweet such as honey."
Care Speranza – "Love it! A great flavor for repeated brewing. This is one of my favorites".
Dinky Inky – "My son is fascinated by these tea every time I order. He simply took the first whiff once I opened the bag and could not wait for me to brew it. I used the two pearls in a Ceramic teapot. My son was actually so sad at not able to watch them get unfurl that I immediately a second one. He loved the flavor, though we didnt notice a chocolate flavor. You don't need any milk or additional sweetener. It is naturally sweet and you can drink it as plain black tea.
White Chai
Bring on chai spices with tinge of lemongrass, coconut, fruit pieces blend together with peppercorn. You get an amazingly flavored White Chair. It is the perfect kick of fruit sweetness with fiery hint of peppercorn.
Features
Adagio white chai arrives in pyramid shaped teabags. They are spacious enough to give the tea leaves room to unfurl infusing optimum essence in every cup. Ingredients include ginger root, pineapple pieces, dried coconut, red peppercorn, apple pieces, cinnamon and spice flavor, lemon root, cloves, cinnamon bark and white tea.
Origin
At earlier times, teas in India were considered as herbal medicine rather than just a beverage. In fact, few of the chai blends are still in use and do exist in Ayurvedic texts. Traditional method requires milk and leaves to simmer on heat than steeping in preheated water. Also drinking chai in little clay cups can really enhance and bring out the taste of these flavors. As an eco-friendly attempt, the clay cups are then shattered to the ground allowing them to compost.
Reviews
If you love India, its rich culture, then I am sure you will fall in love with the flavor. The flavors are fun and aromatic leaving you with multiple spices to talk about.
Wildcat – "It is definitely the best chai blend I have ever tasted. Be careful not to steep it for too long. Though Adagio say 3 minutes, don't go more than 2.5 to 2.75 minutes."
Megan – "This is more of a herbal tea. The first taste you get is of lemon-ginger tea with a kick of spice. The smell is fantastic. I drank it with few sugar pinches."
Chris Diaz – "This is definitely a better chai available on this site. The taste is incredible to a teavana blend. The only difference is this flavor does not leave a bad aftertaste in the mouth. Well done guys."
Kukicha Green tea
Enjoy the warm and round green tea from Japan. Kukicha comes with a blend of both tea leaves and stems. The flavor of the stem denotes a sweet, white sesame seed or a chestnut. Just like soft white rice, the texture of the green tea offers low astringent taste.
Features
For those who want to lose weight or boost their immunity power, here is Kukicha Green tea that comes with triangular teabags. The tea bags give good amount of room for the leaves to expand their flavor delivering more aroma and taste in the cup. Steep at 180 degrees for 2 minutes.
Origin
We all know that land for farming is a definite issue in Japan. This has a heavy impact on agricultural arena making many farmers to utilise each and every part of tea bush. Such came the origin of using tea stems as well for making tea. Kukicha is one such invention that is made from Sencha and Gyokuro production.
Note this product contains moderate amount of caffeine.
Reviews
Fitness freaks benefit the most with green tea. If you want to improve your overall health, then Adagio brings you different varieties of green tea. Kukicha is one such flavor. The flavor has been well received by many green tea lovers and weight loss dieters.
Jeffrey – "I am not much of a green tea drinker but I loved this flavor. This tea is great if you are down with cold. Its your own best way of getting a serve of green veggies."
Carly Karas – "I have to admit, I wasn't really sure of this green tea. But I am glad I tried it. I love the taste. It's pretty grassy so you can definitely relate with the nutty tones. An excellent green tea."
Sarah Millen – "I love kukicha and have been waiting for almost a year to get this product from Adagio. The twigs deliver a sweet flavor. Make sure not to oversteep or use too hot water."
Few tea flavors categorized include
| | | | | |
| --- | --- | --- | --- | --- |
| BLACK | GREEN | CHAI | DECAF | PU ERH |
| Irish breakfast | Masala Chai | Jasmine Phoenix Pearls | Decaf Vanilla | |
| English breakfast | Spiced Apple Chai | Dragonwell | Decaf Orange | Pu Erh Hazelberry |
| Golden Monkey | Chocolate Chai | Citron Green | Decaf Spice | Pu Erh Tahiti |
| Keemun Encore | Gaucho Mate Chai | Mango Green | Decaf Blueberry | Pu Erh Spice |
| Mambo | Green Chai | Raspberry Green | Decaf Tropics | Pu Erh Chorange |
| Assam melody | White Chai | Cocomint Green | Decaf Earl Grey | Pu Erh Dante |
There are many more categories that offer many more exciting flavors for you to choose from.
Blends Available
As the winter arrives, there are many signature blends that includes luscious taste of spices and healing herbs to choose from. There are different categories that offers you myriad blends to choose from. I agree it will be overwhelming but once you get a whiff of the aromatic flavors, you will never look at tea as just a 'beverage'. Here are few of the blends.
A 12 Days of Christmas
French Hens – Reminds you to Fresh Baked Pastry. Ingredients include black tea, cinnamon, vanilla flavor, natural creme flavor etc. They are further accented with apple pieces.
Calling birds – Calling for berries these holidays are tiny birds looking for nuts. Ingredients include pu erh tea, natural cranberry flavor, strawberries, raspberries, hazelnut flavor, creme flavor and more.
Cabin Pressure
The First Officer Tea – blend for the well-experienced pilot who doesn't like to play by the rules. Ingredients include white monkey, cinnamon bark, cinnamon and apple flavor, rooibos tea, gunpowder and more.
The CEO Tea – A calm and soothing blend of peppermint, vanilla, spearmint etc. for those who want to relax the day. Ingredients include spearmint, peppermint leaves, chamomile flowers, vanilla flavor & more.
Sabbat blends
Giving thanks (mabon) – the flavors take the lighter side. Blend for the Fall Equinox, this flavor soothes the spiked up digestive process a night after feasting. Ingredients include oolong tea, black tea, natural almond flavor, apple flavor, cinnamon bark, hibiscus, apple pieces & more.
Sabrina Spellman – As sweet as candy, hold your head high and enchant people with your magical performance. Ingredients include pu erh tea, toasted mate tea, chocolate flavor, dark chocolate chips, marigold flowers, hazelnut flavor, orange peels, toasted mate tea & more.
Teaware & Other Accessories
For those who love art collection, you can find some authentic teapots, paper tea filters, kettles and other accessories for making your tea much more special and delicious. From tea makers to display models to tea accessories, you will find everything in this section.
Concert teapot – Both beauty and functionality combined, Adagio brings you concert teapot. Not only does it look exquisite but feels as well. It arrives in an easy-to-use design. The body is made out of sturdy tempered glass that is placed perfectly on a wooden stand. You will find a tiny candle that alights the tea from beneath giving it a gorgeous glow. This will also keep the tea warm. The combo of wood, fire and glass brings out an inspiring artwork making it world's most beautiful teapot. The product is dishwasher safe.
Utilitea Kettle – Green tea fanatics need not struggle anymore to achieve best steeping temperature. In fact, those who love strong, dark tea can get boiling water. It features state-of-the-art temperature control system that can heat up tea as per your preference.
Adagio teas – Care packages and Sampler sets
If you are unsure of which flavor to choose, there are sampler tea bags that will offer you excellent choices of different flavors. Choose as per your preference such as reviews, price, flavors etc. and let your instinct guide the way for best tea forward.
Sampler sets include different versions of fictional characters such as Teen Wolf, Sherlock Holmes, Game of Thrones and so on.
Tea of the Month – Subscription Club
If you are a tea lover and crave for different varieities of flavors every month, become a member of Adagio tea club. Every month, you will be delivered with fresh brimming teas right at your doorstep. Choose between loose, bagged or cold-brew iced teas.
Adagio Teas Coupon Codes
There are several Adagio tea coupon and discount codes available in the market. For those who want flavored tea at an economical rate, subscribe to newsletters from Adagio. You can even check out coupon codes and promotional offers available in many websites.
Shipping & Returns
Adagio teas offers a very low and reasonable shipping rate as low as $3. If you are ordering before 3pm EST, your order will be shipped on the same business day or else on the next day. This ensure prompt and timely delivery of all packages.
The company also delivers internationally. However, it will take 6-10 business days for delivery.
When it comes to returns, Adagio offers 30 days money back guarantee. If at all you are not satisfied with the product, simply send back the product within 30 days from the date of delivery. Note that the company does incur a 35% restocking fee for returnable products.
PS: Sample pouches are NOT RETURNABLE.
Adagio Tea Consumer Reviews
Does Adagio tea live up to the hype its getting? As a matter of fact, Yes! It does! There are many customers who love the teas provided by Adagio. They have a store right up at Chicago, IL. Many tea lovers claim that the customer support is excellent.
Unlike other brands such as Teavana, Adagio teas give away sample pouches that easily convert to sales once the consumer realises the quality Adagio delivers.
When it comes to online purchase, the customer support of Adagio is equally efficient in clarifying any queries. There are blogs and many additional information the company provides. For instance, history behind each and every tea, origin, ingredients and so on. This will actually help people get to know the flavor they want to taste enlightening them about the product.
The only downside is the restocking fee that is a tad too much. However, reviews claim that the company is excellent to deal with and the products delivered at prompt and manufactured using premium quality tea. This clearly says the chances of restocking is quite less.
The price too is a bit expensive as reported by few users. However, when you compare it with the quality and flavors available, it is definitely worth every penny you pay.
Here are few of the Adagio tea consumer reviews.
Vivian L from Houston, TX
"Adagio tea is super special. I am always on a hunt for a quality matcha tea. The owner/manager explained in detail of the in-hand tea selection of flavors. Each flavor had its own special jar for a smell test. Apparently, they blend their own special teas and whichever gets voted as staff favorite is put on display. You can purchase it as well. Coming back, my matcha latte was phenomenal. It is no doubt one of the best matcha lattes I have ever had. I was so happy leaving the store! Highly recommend."
Mackenzie G from Indianapolis, IN
"Really a cute and well organized shop! They have a great selection and variety of teas. The staff too were very helpful."
Frequently Asked Questions
Are Adagio tea samples available for free?
No, Adagio does not offer any free samples. However, they are available at an affordable rate. This allows you to taste few cups and then decide for a bulk order.
Does adagio tea ship to UK?
Yes, Adagio teas can be shipped to UK or any other country since the company offer worldwide shipping.
Is it true that adagio offers zodiac teas?
Yes, you can choose tea packages based on zodiac sign as well as your element (water, air, earth and fire). You can even gift someone based on their zodiac sign for special occasions.
Are Adagio teas available at amazon?
Yes, Adagio teas are available online at amazon.
Where can I find reviews about Adagio teas?
All the pages of Adagio flavors, blends, accessories carry respective reviews from users. They are straight from the heart of consumers, be it good or bad.
Conclusion
To sum it up, Adagio teas offers you excellent flavored beverage that are very much beneficial for health. The tea packages of Adagio are made out of actual tea leaves and shrubs along with herbal ingredients that possess medicinal benefits. It is always considered best that when you get something so positive and beneficial, you need not think twice. That's why we recommend Adagio Teas.