Different Biotone Spa Products
Buy Biotone Spa Products at Magnus. To know the different Biotone Spa Products and its role in revitalizing the skin and body as well as the basics of facial which includes exfoliating, massaging, and moisturizing, click here.
Biotone Spa Products
Spa lotions are usually easily absorbed for a better absorption. All in all it helps nourish, protects and heals the skin at its own ability of absorption and leaves the skin silky soft.
Biotone Spa Facial
The basics of facial include exfoliating, massaging, and moisturizing. Since the facial cells are so delicate the scrub used must be very soft yet effective. Biotone offers the perfect package for a perfect facial that is very effective without damaging the facial cells. It includes a therapy micro refiner and a moisturizer.
Facial Therapy Micro refiner contains gentle pumice polishing crystals to remove damaged cells and micro buffing beads makes radiant even toned smooth skin. It is made suitable for face and neck. It helps balance the pH and is non sticky. The anti aging CoQ10 reduces aging signs and vitamin C helps build the collagen fiber. The essential oils sooth and comforts the skin and enhances the complexion, leaving the skin breathe and feel fresh.
Facial Therapy Massage Crème is helpful in firming the skin, thanks to the CoQ10, and Vitamin C & K. This is enriched with botanical extracts and is free of paraben. It helps balance the skin Ph and the emollients hydrate and make the skin silky smooth. Great for sensitive and aging skin and lemongrass provides a soothing fresh scent.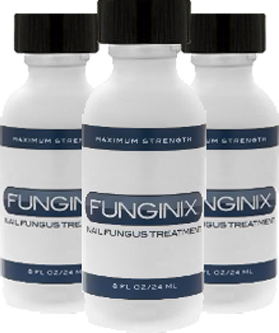 Fight toenail fungus and inflammation on the nails & skin with
Funginix
that heals the nails completely. It kills the fungi and prevents it from spreading on other skin areas. Use it regularly and see results within a few weeks. Read here to know more on the complete ingredients of
Funginix
.
Biotone Spa Pedicure
The purpose of pedicure is to scrub the feet to remove the dead and rough skin cells and make the skin smooth and radiant. A balm or moisturizer is applied later to moisturize or nurse any damaged or exposed cells after scrubbing.
Spa Therapy Pedi-Scrub contains Dead Sea salt and extracts of different sea weeds that nourishes the over worked feet and rejuvenates and refreshes the feet in as less as five minutes. The lavender and peppermint stimulate the blood circulation and are coolant for a refreshing finish.
Marine Therapy Pedi-Balm gives a deep hydration with a non slippery finish. Shea butter heals the skin while the aloe vera and other algal extracts stimulate blood circulation and softens the skin. It helps retain skin moisture. The peppermint gives a cooling finish for a silky smooth foot massage.
Biotone Spa Massage
Lotion: Spa lotions are usually easily absorbed for a better absorption. It comes in three varieties, unscented, Lavender & Cranberry fragrant, Pomegranate & Cranberry scented. Each has its own benefits because of the special ingredients. All in all it helps nourish, protects and heals the skin at its own ability of absorption and leaves the skin silky soft.
First of all, butter is thicker than lotion and oil but is also easy to absorb by the skin. It gives the therapist a smoother glide while massaging and need lesser reapplication. Similarly, it forms a protective layer over the skin after the massage and can be left on the skin and no need to wipe off. It comes unscented or flavored.
Oil is thinner than both lotion and butter. It is non fragrant and is easiest to be absorbed among these three. Overall, it is widely used in most of the massage types. Excellent for aromatherapy with all those essential oils in it. Also, it is enriched with vitamins and minerals that nourishes the skin as well as soften and heals any irritations or inflammations. It doesn't let to have a sticky feeling.