Pretox has a unique name and something meaningful. It offers to lend a hand in healthy liver functioning when taken on a daily basis. This product contains natural ingredients like prickly pear, milk thistle, and powerful amino acid. It is more like a backup for your liver while you drink.
What is Pretox hangover pill?
Pretox hangover pill taken before drinking alcohol helps to reduce hangover aftereffects. These are pure vegetarian based capsules that aid in healthy liver functioning and fights various symptoms related to a hangover.
Features of Pretox The Hangover Pill
Natural and vegan supplement
Safe to use without any side effects
Contains powerful antioxidants and powerful ingredients
Ingredients of Pretox
vitamin c,
vitamin b1,
vitamin b6,
vitamin b12,
calcium(amino acid chelate, magnesium( amino acid chelate),
manganese,
chloride,
sodium,
potassium
Liver antioxidant blend:
N-acetyl L-cysteine( NAC),
Prickly pear extract ( NOPAL),
milk thistle extract
Other ingredients:
cellulose,
microcrystalline cellulose,
rice flour,
magnesium stearate,
silicon dioxide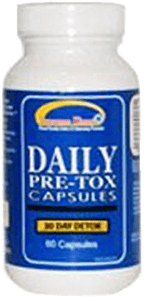 Pretox The Hangover Pill – Aid in healthy liver functioning
Pretox is a highly recommended product and helps almost anyone to get over with hangovers. These are pure vegetarian based capsules that aid in healthy liver functioning and fights various symptoms related to a hangover.
Let us have a look at the ingredients in detail:
Liver antioxidant blend
Prickly Pear Extract – This ingredient helps to prevent nausea, dryness of the mouth and loss of appetite, which are common hangover symptoms.
N-Acetyl-L-Cysteine – NAC helps to boost the body's glutathione stores that help in the breaking down of alcohol. It helps to detoxify the liver and keep in good condition.
Milk Thistle – this special ingredient helps to protect the liver from free radical damage, toxins and supports its natural functioning.
Vitamins
B-Vitamins – Pretox is one of the hangover pills that includes a variety of B vitamins. These water-soluble vitamins help the body to carry on the metabolic processes. In addition, they replenish the vitamins that are lost during heavy alcohol consumption.
Vitamin C – this vitamin is a powerful antioxidant required by the body. It works along with NAC and prevents oxidation. These essential vitamins boost immunity power and help in carrying out various bodily functions.
Electrolyte Blend
Pretox contains a list of essential minerals and they are much-required electrolyte blend by the body. Every time you consume the pill, all the essential minerals are replenished into the body. Therefore, you can relax that your body is getting enough electrolytes even while consuming alcohol.
Recommended Dosage for Pretox
The recommended dosage is three capsules of Pretox with a glass of water before and after drinking. There is lots of confusion among many customers about the dosage as different directions are available on the internet. This is official dosage recommended by the makers of this pill.
Pretox Side Effects
There are no side effects listed on the official site or any of the descriptions about the product. it contains natural ingredients and does not include anything harmful. Moreover, customers have reported that this product is safe and does not cause any side effects. You can be safe and relaxed while taking this pill as you are replenishing every lost nutrient back into the body.
Why should you buy Pretox for a healthy liver?
Replenishes your body with electrolytes that you lost due to heavy alcohol consumption
Prevents bloating and stomach upsets
Helps to get rid of nausea
Prevents loss of appetite and dry mouth
One of the highly recommended choices for customers
Does Pretox really work?
Pretox is one of the few hangover pills that contain a concrete list of ingredients with proven solutions. It seriously helps a lot to deal with those spiteful hangover symptoms that the body undergoes. I am not telling that this is the only product that works and there may be others. However, I feel this product is a great pick as it contains all natural ingredients and nothing harmful. It does work and helps to maintain healthy liver functions. Nevertheless, at the end of the day drinking too much and out of the limits is injurious to health, no matter what pill you take. Your health is your gift so you need to take care of it.
Pretox reviews
This product restores all those essential nutrients what the alcohol takes out of the body and that is how this product helps in eliminating hangover symptoms. The majority of the drunkards out there agree that this product is worth the price. Many say that it is even better if you take the pills even when not on drinks. Pretox pills work effectively according to most of the customers and they say that it eliminates nausea almost like a magic.
"I highly recommend this product for anyone to use and it is free from side effects. It has helped me to keep my liver in good condition and I always stay within my limits. I take these pills as a part of maintenance for my liver. You get a heap of nutrients along with this hangover pill.
"This product works and I have recommended the same to many of my friends. Now we all gang up together and drink heavily without any worries. We feel relaxed and normal the next morning without much heavy hangover symptoms. "
"With Pretox I am happily enjoying every weekend with my friends. It gives super beneficial nutrient and keeps all the hangover symptoms under control."
Conclusion
Pretox is a highly recommended product and helps almost anyone to get over with hangovers. It will help you if you follow the dosage and do not expect miracles. You will feel a lot better and this product will keep all the hangover symptoms at the minimum level. This product definitely helps and that does not mean that you can drink as you like and just rely on these pills. Health is important, therefore keep your alcohol consumption under safe limits, and enjoy the beauty of life.