Vitamineral Earth Benefits – Review
Healthforce Nutritionals Vitamineral Earth Green
Vitamineral Earth™ is a healing food exclusively made for health conscious people. The major benefit is that product promotes longevity with its unique combinations of ingredients. It offers to strengthen immunity system and support detoxification of the body.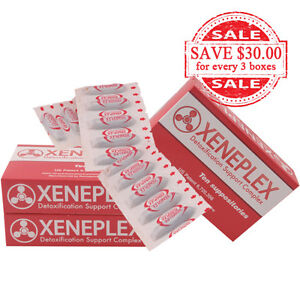 Xeneplex or Coffee Enema? Which is the best option as per customer testimonials? Know what customers feel like after they have used Xeneplex. Are there any side effects of Xeneplex? Find all the answers here and then decide which suits your body.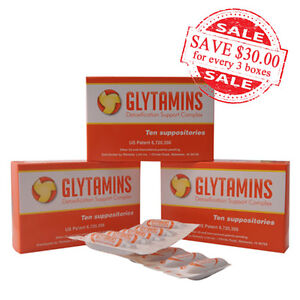 Buy Glytamins suppositories that have a healing effect on the liver and gallbladder organs. This will result in an uplift in mood levels, better energy levels, promotes peaceful sleep, and overall sense of well-being.
Pharmaceutical drugs are those that help to treat the symptoms of most of the ailments rather than treating the root cause. However, most of us rely on modern medicine to cure our health problems and rest all methods are not even considered. Vitamineral earth is a natural healing food that contains the power of improving the body for the better and boosting the immune system. It helps to clear off various health issues by treating the root cause. It is not a supplement but a healing force, extracted from the Mother Nature.
If you believe in the power of Mother Nature and the wisdom of plants, then this article is for you.
Vitamineral earth from HealthForce
Vitamineral Earth™ is a healing food exclusively made for health conscious people. This product from HealthForce Nutritionals offers a wide array of important nutrients and essential elements to the body. The major benefit is that product promotes longevity with its unique combinations of ingredients. If you are looking for a natural product that is devoid of toxins then Vitamineral earth totally belongs to that category. I would not say that it is just a supplement, but it is much more than that and offers to strengthen immunity system and support detoxification of the body.
Healthforce Nutritionals Vitamineral earth green ingredients
Vitamineral has a combination of a unique set of ingredients that are categorized into different sections. We will take a close look at each of the sections to have a better understanding.
Earth Below™
Astragalus Root' Nettle Root' Marshmallow Root' Burdock Root, Carrot Root' Yacon Root' Ginger Root' Dandelion Root and Rhubarb Root
All the roots have medicinal value and herbalists use them across the world. These roots have high potency and help to improve the body's resistance against various harmful conditions. In addition, these roots have a positive impact on the cardiovascular health. The unique composition of the earth below ingredients helps to battle against free radical damage and detoxifies the body. Other benefits offered are healthy blood circulation, healthy joints, improved liver health, a better digestive system, and a healthy respiratory tract.
Earth Seeds™
Sprouted Flax Seeds' Sprouted Chia Seeds and Milk Thistle Seeds.
The benefits of flax seeds' chia' and milk thistle seeds are largely popular across the world. They are used in various natural medicines and traditional therapies. You can also find these in many natural health supplement foods. HealthForce believes that these ingredients prevent the expansion of harmful cells in the body. They also say that these seeds have the power to keep blood glucose levels in a healthy range. Moreover, these seeds support healthy functioning of the liver.
Earth Broth™
Resonant Red Miso™' Paprika' Sage and Chili Powder
Earth Broth™ contains some of the common ingredients that we use in our daily lives. Miso' paprika' sage' and chili powder' have the potential to improve the digestive system. In Asian countries, chili powder is a daily ingredient in most of their cuisines. These ingredients help to stimulate immune system' and help to slow down the aging process. Other than these benefits, you can also find improved energy levels, relaxed blood vessels and reduced inflammation in your body.
Earth Above™
Slippery Elm Bark' Watercress' White Oak Bark' Cinnamon' Kelp' Red Clover' Blessed Thistle' and Sheep Sorrel
Red clover' cinnamon' kelp' and all the ingredients in Earth Above™ that help to maintain a healthy lipid profile. These key ingredients bring down the bad cholesterol and improve the good cholesterol levels. Apart from that, it helps to prevent indigestion and ease off respiratory discomforts.
EarthBiotics™ (4 Billion Active)
Lactobacillus plantarum' L. paracase' L. rhamnosus' L salivarius' Streptococcus thermophilus' L. bulgaricus.
Earth™ Powder from HealthForce Nutritionals contains strains of probiotic microorganisms such as lactobacillus bacteria. They help to promote gastrointestinal health and fight urinary tract infections. You can find around 4 billion active strains ready to serve your body and they help to boost the immune system functioning. When you have healthy levels of friendly bacteria inside your body then you can prevent many health issues.
Why Vitamineral-earth is the best healing food?
Vitamineral earth contains natural ingredients and exotic natural extracts in right compositions. It offers more than what a supplement has to offer. In addition, it helps to cure and prevent various health issues and not just treating the symptoms.
Take the care of pharmaceutical drugs they use isolated chemical compounds. Most of them treat the symptoms and do not even bother to control the root cause. The underlying cause of the illness is the one that needs to be cleared. Most of the drugs contain harmful compounds that cause severe side effects in our body. These compounds are mostly synthetic in nature and a replica of naturally occurring substances. In their natural forms, they are safe but when their state is altered, they cause adverse effects on the body.
Vitamineral earth – directions of use
Using Vitamineral earth is very easy and satisfying. Take two heaping tablespoons and use every single day for obtaining various health benefits. You can use the Earth on its own, or use along with much-loved product Vitamineral green. Both these products help to balance the yin and yang.
You can consume Vitamineral in various ways
Thick and nutritious Mouth-watering smoothies
Broth or tea with hot warm water
Add to other normal dishes, salads, dressings, soups, meals and casseroles
Earth™ Sacred Healing Food™ Recipes
Vitamineral Earth™ Smoothie
12 Ounces water or nut/seed milk
1 or 2 small frozen/fresh strawberry or bananas or any fruit of your choice
1-2 heaping tablespoons Earth™
For more flavor, you can add a pinch of salt, mint leaves
Vitamineral Earth™ Honey Drink
16 Ounces filtered water
1 heaping tablespoon Earth™ powder
1-tablespoon lemon juice
1-tablespoon raw organic honey
Earth™ Broth/Soup
To 16 ounces of pure water, add salt, 1-teaspoon organic miso, mint leaves, herbs, and veggies of your choice. To this, add 1-2 heaping tablespoons Earth™ powder. Now bring the mixture to boil and turn off the heat. Allow the broth or soup to sit for a few minutes and later strain and have the drink.
Earth™ Tea
To 1-2, heaping tablespoons Earth™ add 16 ounces purified water. Now bring this mixture to boil and turn off the heat. Your warm grounding tea is ready to drink all the day.
Earth™ citrus Drink
Take 8 ounces any citrus fruit of your choice (orange, grapefruit, or lemon)
Take equal amounts of purified water and two heaping tablespoons of earth powder.
Shake this up and enjoy. You can add chilled ice cubes to make it more refreshing.
Vitamineral Earth™ Nutrition Facts
Serving Size: 10 Grams (1.5 Level Tablespoons)
Servings per Container: 50
Total Calories 37
Total Carbohydrate 5.58g
Dietary Fiber 3.64g
Sugars 0.77g
Protein 1.9g
Fat 0.73g
Sodium 95.1mg
Vitamineral earth Precautions
Vitamineral earth contains natural ingredients that are safe and natural. The Vitamineral earth powder comes in an Ecofresh nutrient lock bottle. The dark glass bottle contains unique metal lid and an oxygen absorber that creates a vacuum effect. This helps to retain the freshness up to 100%. The glass used is recyclable and does not produce any outgas, unlike other product. It is non-toxic and better than plastic bottles available. Vitamineral earth green is a great product from both inside and outside. The packaging is a testimony to its safe standards and health consciousness.  You do not have to worry about any side effects or adverse effects. This product contains healthy natural extracts that are safe under all conditions.
Customer reviews
Vitamineral earth is a great product and there is nothing negative to quote about this product. It has natural ingredients; no trace of toxic substances and the makers practice standard procedures. The majority of the customers who used this product say that it helps the body to maintain a balance and improves the immune system. This product is a brilliant addition to those who like to follow natural raw diets. Including this healing food to your dietary schedule will help to achieve a healthy body and mind.
Reviews On Vitamineral earth
Grenda "I love this Healing food and use every night!
I talked to many herbalists and most of them recommended this product from health force nutritional. In addition, I did a bit of research of my own from reliable sources and online information. This healing food is excellent and does not cause you to feel sleepy or lethargic, unlike other product. I try this with various recipes and smoothies. I love this inside my cold coffee and cocoa shake. Add a few ice cubes too and this is really relishing. I do not prefer this in other solids or soups, as i like to drink it as a whole. For a sweet taste, I always add honey, raw sugarcane juice, or even jaggery. It is easy to use and I felt like my immune system is functioning better than before. I do not catch cold frequently as I used to before. This product is a great addition to health-conscious people."
Jovina "Vitamineral Earth is a grounding supplement and offers warming quality to my morning meals. I add it to my puddings or even pancake batter. Somehow I include it in my diet on a daily basis as I feel the inner change in my body. I feel like my joint health is improving and my skin looks rejuvenated. "
Conclusion
Vitamineral earth powder is a great supplement from Health force nutritionals. Many people vouch for this product and the positive results it offers. Health Force nutritionals Vitamineral green is a revolutionary product that has helped many people to achieve positive results. Likewise, Vitamineral earth is also contributing to achieving good quality of life and great health for people across the globe. This product has no match in terms of quality and ultimate results. Herbalists across the world recommend this product for every individual out there who seek for a healthy body the natural way.